SHREE SWAMINARAYAN TEMPLE CHAPAIYA
Swaminarayan was born Ghanshyam Pande in Chapaiya, Uttar Pradesh, India in 1781. In 1792, he began a seven-year pilgrimage across India at the age of 11 years, adopting the name Nilkanth Varni. During this journey, he did welfare activities and after 9 years and 11 months of this journey, he settled in the state of Gujarat around 1799. In 1800, he was initiated into the Uddhav sampradaya by his guru, Swami Ramanand, and was given the name Sahajanand Swami. In 1802, his guru handed over the leadership of the Uddhav Sampraday to him before his death. Sahajanand Swami held a gathering and taught the Swaminarayan Mantra. From this point onwards, he was known as Swaminarayan. The Uddhav Sampraday became known as the Swaminarayan Sampraday.
Contact Details
Address: Swaminarayan Chapiya Gonda.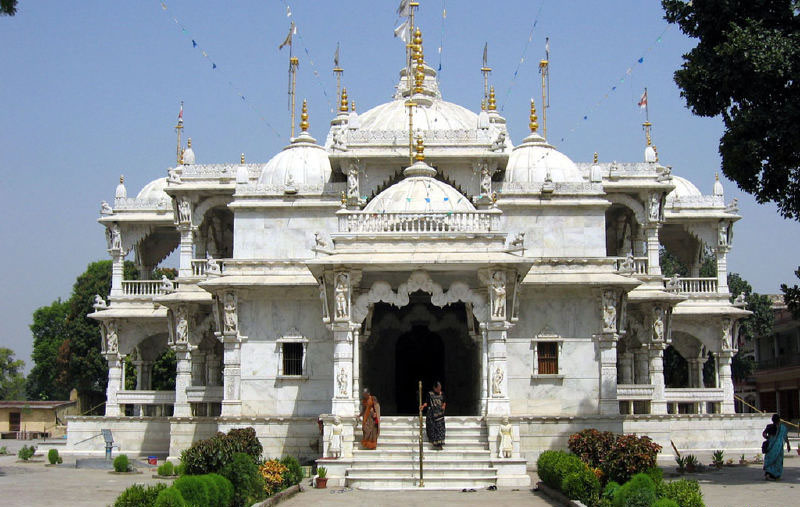 How to Reach
By Air
Lucknow to Chhapiya – 150 Km
By Train
Mankapur Station to Chhapiya – 15 Km
By Road
Ayodhya to Chhapaiya – 35 Km ( Vaya : Katra Parsurampur )